Why and How SMEs Should Begin Accepting Credit Card Payments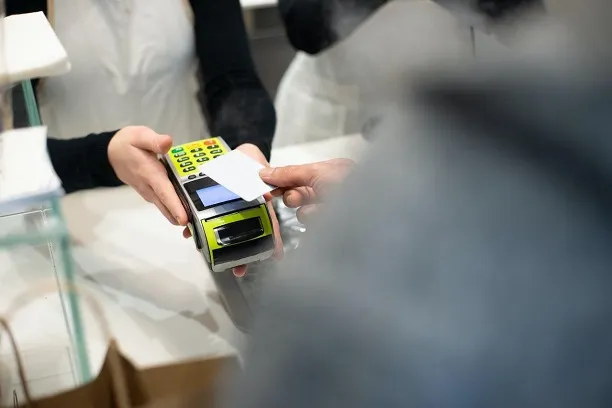 There are many advantages to using a credit card. They allow customers to make purchases without carrying cash, which can be a hassle to bring and count at the till. Credit cards also help improve a customer's credit score. This displays their responsibility towards finances, allowing them to access advantages such as quick loan approval and low-interest rates. For these reasons, many people are credit card owners. Even so, what does this mean for SMEs?

If you run an SME, keep reading to find out why and how you should begin accepting credit card payments.
Why should SMEs accept credit card payments?
The UK is becoming a cashless society for the above reasons—convenience and building credit scores. In fact, 83% of residents use contactless payments, including credit cards. Moreover, 43% of shoppers stated that they would cancel their purchase upon checkout if the store only accepted cash, and they would go to another business instead. Shoppers show distaste for cash due to the hassle of ATM trips, the risk of physical money being lost or stolen, and the inability to track payments. Given these, your business may dissatisfy most customers if it has yet to accept this payment type. Accepting credit card payments will help you attract and retain more customers.
How to start accepting credit card payments
Choose a suitable EPOS system
The first step is to get an electronic point of sale (EPOS) system that allows you to accept credit card payments. However, the type of system you get must be suitable for business. There are different types of card machines that serve different purposes, including countertop card machines and portable card machines. The former is best for retail or businesses that require customers to pay at the till. These machines must be on countertops because they need a wired connection to a phone line or broadband. Meanwhile, portable card machines are suitable for restaurants as these can be taken from table to table. These connect to the internet via WiFi or Bluetooth to process payments. Choosing the right card machine improves the customer payment experience because it results in faster checkouts.
Open a merchant account
Upon getting a card machine, you must open a merchant account. This type of bank account enables your business to accept credit card payments. The bank takes a fee to transfer the balance from your merchant account to your business account. Some EPOS providers already have a bank partner, so you can get a card machine and open a merchant account simultaneously. If this option isn't available, you can apply for a merchant account through a bank, a provider, or a third-party card payment processor. Prepare documents like your business license and average transaction value, as these are required for application.
Get a payment gateway and virtual terminal
If your business accepts online payments, you will need a payment gateway and a virtual terminal. A payment gateway acts like a virtual EPOS system for your online storefront. These improve payment accessibility for your online customers, contributing to a seamless experience. On the other hand, a virtual terminal enables you to accept these payments via phone or computer. These are for merchants only, and it authorizes you to input credit card numbers received over the phone or through invoice orders. Commonly, merchant account providers offer payment gateways and virtual terminals. However, you may still apply for these through a third-party provider.
Credit card payments are rising due to consumers' appreciation for their convenience and benefits. Start accepting credit card payments today to keep your customers satisfied.