How to Delete Depop Account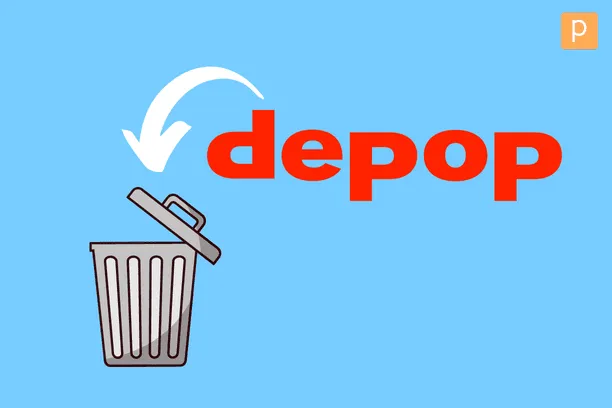 If You want to delete your depop account you came to the right place, today in this article I will tell you the most straightforward way by which you can delete your depop account.
Let me first give you some information about the Depop app. This is a mobile app that lets users buy and sell clothes. It's popular with young people and is known for its vintage and streetwear. 
Sales of apparel accessories and other goods frequently include social media promotion.
Depop has become more and more well-known in recent years as more individuals use it to acquire distinctive apparel. The company has also been expanding its reach with plans to launch in new markets such as Japan and South Korea.
Please read the below text before deletion:
"Please be aware that you are still responsible for finishing any unfinished purchases or issuing refunds. Not doing so may impact any Depop accounts you may open in the future. If you have any open disputes please ensure they are resolved before closing your account".
So If you are ready to proceed, let's begin.
Send Them a Request
Filling out a form on depop's website is the simplest way to remove a depop account. You can submit a request for deleting your account.
Link to The form- Send Request To us!
Steps to Fill the Form:
First Select Account issue in the first collum.
Then type your email address used to create a depop account in the second section.
Then under the "What is the issue?" section, click on "I wish to delete my account."
Then Provide your depop username in the username section.
Then Provide the Reason for deletion in the next section.
Then add some more details about your deletion in the description.
You can also attach some screenshots of your account if you want to, but it is not necessary.
Then click on submit button to send the request.
Note: Depop is presently receiving a lot of support inquiries, so please be patient. It may take a few days for them to respond, but they will.
Also Read: Z Library – The world's most extensive eBook Free Library
Send Email
Sending them a mail requesting the account deletion is another method of deleting a depop account.
Send them a deletion mail to "[email protected]" with proper deletion details and include your username. Your request can take up to 7 days to be processed, after which your account will be deactivated.
After Some days you will get an email telling you that your account has been successfully closed.
Note: Use the email associated with your account to send the deletion request.
Why Depop app is so Popular?
The app is most popular with Gen Z and millennials who make up the majority of its user base. Depop is popular because it's a convenient way to buy and sell items it's easy to use and there are no fees for sellers.
Thanks for reading Our Blog! If you have any doubts related to "How to Delete Depop Account" you can ask them in the comments section.
Tags: how to delete depop account,delete depop account,how to delete a depop account,depop account,how to delete items on depop,close depop account,depop delete account,email depop,how to delete depop,how to delete your depop account,how do i delete my depop account,depop terms and conditions,create depop account,how do i contact depop,how to delete depop account,delete depop account,how to delete a depop account,depop account,how to delete items on depop,how to delete depop,how to delete your depop account,how to delete my depop account,how do i delete my depop account,
depop delete account,delete depop,depop create account,how to make a depop account,how to make a new depop account,depop email address,how to delete depop account,how to delete depop account,how to delete depop account,how to delete depop account,how to delete depop account,how to delete depop account,how to delete depop account,how to delete depop account,how to delete depop account,how to delete depop account,