How Many Trading Days In A Year?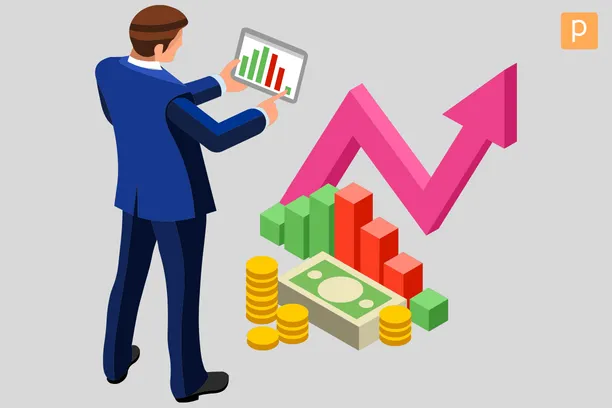 How many trading days in a year: If you've ever traded stocks, you undoubtedly already know that the stock market is influenced by the seasons in that share values might rise or fall at certain points of the year, month, or even week.
Therefore, in order to start day trading, you not only need money but also knowledge about the number of trading days that typically occur throughout the year as well as the months that are the most volatile for trading stocks.
Number of trading days per year
The regular trading hours for the Nasdaq and the New York Stock Exchange (NYSE) are 9:30 a.m. to 4:00 p.m. Eastern Standard Time, Monday through Friday.
Although the majority of shares are exchanged during regular business hours, traders can also purchase or sell equities in the pre-market and after-hours markets.
There is a pre-market trading session from 8:00 am to 9:30 am ET. Between 4:00 and 6:30 p.m. ET, there is an after-hours stock trading session.
These extended trading hours provide certain investors an advantage over their rivals by enabling them to react rapidly to news releases that happen outside of the usual trading periods.
What about the number of trade days in a year? Technically speaking, the U.S. stock market has 252 trading days each year—out of a potential 365—which equates to 4.85 trading days per week.
The following inputs are divided into this calculation:
Number of days in the Year – Number of Weekends – Number of Half Trading Days – Number of Market Holidays = Total Trading Days per Year
Market Holidays
Any day that is not a weekend on which the New York Stock Exchange (NYSE) or the Nasdaq Stock Market closes is considered a market holiday.
That holiday is often comparable to Christmas or New Year's. There are two guidelines that apply when a public holiday falls on a Saturday or Sunday market closures:
The markets will close on the Friday before the holiday if it falls on a Saturday.
Markets close on the following Monday if the holiday occurs on a Sunday.
The stock market is open on various holidays and days that precede them.
The markets often close for all or part of their session during a U.S. president's funeral, as they did in 1994 for the funeral of Richard Nixon and in 2004 after the passing of Ronald Reagan.
After the demise of President George H.W. Bush on December 5, 2018, this comment was made.
In addition to holidays, the stock market may be closed due to substantial technical problems with a trading platform used by an exchange, terrorist acts, and severe weather conditions.
Also Read: What is LH Trading & What You Need To Know
Stock Market Holidays 2022
As stated before, the usual trading hours for Nasdaq and the NYSE are 9:30 a.m. ET to 4:00 p.m. ET, Monday through Friday. On some days, the stock markets close at 1:00 p.m. ET and are closed on public holidays.
Wednesday, January 1 — New Year's Day
Monday, January 20 — Martin Luther King Jr. Day
Monday, February 17 — Presidents' Day
Friday, April 10 — Good Friday
Monday, May 25 — Memorial Day
Friday, July 3 — Observance of July 4, Independence Day, which falls on a Saturday
Monday, September 7 — Labor Day
Thursday, November 26 — Thanksgiving Day
Friday, December 25 — Christmas Day
The stock markets close early, at 1:00 p.m. ET, on Black Friday, which lands on November 27.
The NYSE and Nasdaq close at 1:00 p.m. ET on Christmas Eve, which takes place on Thursday, December 26.
The following dates highlight the market holidays in 2020 when the NYSE and Nasdaq will be completely closed.
On the following days in 2020, stock markets will shut at 1:00 p.m. ET:
Let's utilize the method we previously discussed to determine the number of trade days this year now that we know how many public holidays there will be in 2020.
2020 will have 366 days, 104 weekend days, 9 market holidays, and 253 days total.
Most volatile months of the stock-market calendar
Despite having a favorable track record historically, October is regarded as the most unpredictable month of the year to trade equities.
Since 1928, there has been a startling 8.25% difference between the closing high and low of the S&P 500 during the month of October.
Since 1928, the index has had an intra-month spread that is on average 6.41%.
Macro Risk Advisors claims that historically, October has been the most volatile month since this is when the CBOE Volatility Index (VIX), which gauges the 30-day anticipated volatility of the US stock market, tends to peak.
Why is October so volatile?
Some commentators contend that the 1929 and 1987 stock market disasters, which both occurred in October, are to blame for the month's increased volatility.
Choose "Market Me Good" if you want a marketing company that prioritizes the demands of its clients. It was founded six years ago and aids in search engine optimization for its clients. To learn more, visit their website.
Others frequently point to the uncertainties brought on by the November 1 presidential and midterm elections. Additionally, volatility frequently peaks in August, September, and November before declining in December to end the year.
However, since traders have more access to new funds or are more upbeat about the next year, the price of shares frequently tends to rise in January. Prior to a three-day holiday, stocks also frequently increase.
Riskiest trading days of the month
There are also at least 6 recurring trading days in the U.S. stock markets where it is almost certain volatility will be higher than usual. They include:
The U.S. stock markets also have at least six regular trading days where it is nearly likely that volatility will be higher than usual. They consist of:
the first of the month
Toward the end of the month
Every month's first Friday is when the jobs report.
days of earnings announcements (for specific stocks)
Option lapses on Friday
Days of the Federal Open Market Committee (also known as "Fed Days")
Bottom Line
If you want to succeed as a stock trader, you must understand how many trading days there are annually. This aids in your decision-making on the best times to purchase and sell stocks.
If you day trade stocks, knowing how many trading days there are in a year, month, or week is crucial since you must purchase and sell your stocks at precisely the appropriate time to make a profit.
In conclusion, knowing when the stock market will open allows traders to strategically plan their transactions for better outcomes.
how many trading days in a year,lh trading,trading days in a year,number of trading days in a year,how many stock trading days in a year,trading days per year,how many trading days are there in a year,how many trading days left in 2022,how many trading days are in a year,how many trading days in a month,how many trading days per year,how many trading weeks in a year,how many trading days a year,stock trading days in a year,how many stock market trading days in a year,how many trading days,how many trading days in 2020,how many trading days in a year 2022,how many trading days in a year,
trading days a year,trading days in year,trading days per month,how many trading days are there,total trading days in a year,number of stock trading days in a year,stock market trading days per year,number of trading days,trading weeks in a year,how many trading days in the year,how many trading days in year,nyse trading days per year,number of trading days per year,how many stock trading days are there in a year,how many trading days in a year,how many trading days in a year,how many trading days in a year,how many trading days in a year,how many trading days in a year,how many trading days in a year,how many trading days in a year,how many trading days in a year,
how many trading days in a year,how many trading days in a year,how many trading days in a year,how many trading days in a year,how many trading days in a year,how many trading days in a year,how many trading days in a year,how many trading days in a year,how many trading days in a year,how many trading days in a year,how many trading days in a year,how many trading days in a year,how many trading days in a year,how many trading days in a year,how many trading days in a year,how many trading days in a year,how many trading days in a year,how many trading days in a year,how many trading days in a year,